The best 6 Psychotherapist in Lebanon with contact information
By:
Maximos
October 23, 2023
no comments
Categories:
The best 6 Psychotherapist in Lebanon with contact information
If you are looking for a psychotherapist, there is no doubt that the choice is difficult, so we are here to help you and provide you with a list of best 6 Psychotherapist in Lebanon with contact information. Thus, searching becomes easier for you.
Many people are struggling with mental health issues such as anxiety, depression, trauma and grief, but they may not know where to turn for help. Therefore, when we offer them the best 6 Psychotherapist in Lebanon with contact information, I expect that this will help well.
Through this article, I will try to collect as much contact information as possible that is available to me, and I hope that anyone among the best 6 Psychotherapist in Lebanon whose contact information I forgot to provide it to me so that I can add it.
The best 6 Psychotherapist in Lebanon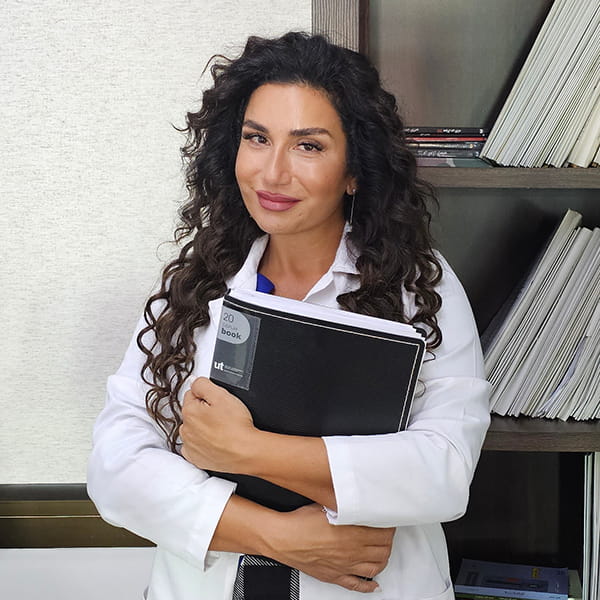 You will notice from the list of the best 6 Psychotherapist in Lebanon that all of them have obtained high-level studies, and they are all known for their intelligence and intelligent method in treating.
Of course, these specifications are not limited only to the list of the best 6 Psychotherapist in Lebanon, but I did my best to choose the most distinguished. I received testimonies from patients who were cured.
If you know a distinguished psychotherapist and did not find his name in the list of the best 6 Psychotherapist in Lebanon that I prepared, do not blame me for that. All love and respect to you and him.
The most important specifications required in a psychotherapist:
Higher studies and specialization in the required field.
Qualifications by the Lebanese Psychological Association or equivalent.
Experience in the required field that you need help with.
Compatibility and feeling safe with him.
Dr. Carla Kesrouani
Dr. Carla is a Psychologist in Beirut and one of the best 6 Psychotherapist in Lebanon. She graduated from the University of Arizona in the United States of America. Then she obtained a doctorate in Pharmacy (Pharm-D) degree at the Lebanese American University and gained US-licensure thereafter.
She is licensed Specialist in Stress Management. licensed and Certified Practitioner in Rapid Transformational Therapy, Associate Member of the Royal Society of Medicine (RSM) Senior Member ACCPH (Accredited Counsellors, Coaches, Psychotherapists and Hypnotherapists) Associate Member and Certified Master Instructor at the International Associate of Counselors and Therapists (IACT).
Dr. Carla's Method as a psychotherapist is a combination of two proven and effective healing styles in the world of therapy:
Rapid Transformational Therapist.
Behavioral Modification Therapy.
Address: Kesrouani Building, Gallery Semaan Crossing 3rd floor Office 3C
Tel: 0096171265146
You can get a free consultation on WhatsApp at the same Number.
Dr. Marleine El Haddad
Doctorate in clinical and psychopathological psychology from Saint Joseph University in Beirut. She also teaches at the Faculty of Medicine at Saint Joseph University in Beirut and at the Faculty of Public Health at the Lebanese University.
In addition to this Dr. Marleine is a clinical psychologist, psychotherapist, and integrative somatic psychotherapist. She works in the geriatric sector with people with dementia and 'brain injured'.
Address: Saint Vincent Street – Naccache.
Tel: +9613124540
Dr. Dunia Halawi Harb
Dr. Dunia is a Psychologist who provides the following services in her clinic: IQ Tests-Personality Tests -Educational Assessment- Learning Disabilities Tests. Autism Diagnosis – Special Therapy plans for ADHD. CBT therapy REBT THERAPY on Line therapy"
Address: Hadi nasralla street, Haret hriek, Bank Audi building, Beirut, Lebanon.
Tel: +961 71904353
Dr. Celine Abi Rached
Dr. Celine is licensed clinical psychotherapist.
The approach she use in the sessions is called Analytical Systemic Therapy; Dr. Celine also offer Cognitive Behavioral Therapy, as well as Couples and Family Therapy.
If you prefer not to come to the clinic for a physical session or if you live outside Lebanon, you can get an online session via Zoom or WhatsApp call.
Address: Lebanon, Dora, CARE center.
Tel: +96170260360
Dr. Maysam Alameddine
Dr. Maysam Is Clinical psychologist/ psychotherapist for adults and youth.
eclectic approach with a CBT focus..
Master's degree in clinical psychology and completed a 2 year clinical psychology training program at AUB-MC.
Address: Kornishe el Mazraa, next to Gondole restaurant, Beirut, Lebanon.
Tel: +9613187896
Dr. Lausanne farah kheiro
Dr. Lausanne is licensed Psychologist and Psychotherapist for children, adolescent, couple and adult. Group and family therapy and parental guidance. Providing Play therapy, Workshops, training and psychological assessment.
Address: Lebanon – Jdeidet El Matn – Pierre Amin Gemayel Street
Tel: +96176387376
Latest Posts
Psychologist in Kuwait – Online therapy
By:
Maximos
November 24, 2023