International Women's Day: Make Your Mental Health A Priority
Every year on March 8th the world celebrates International Women's Day. It is a celebration of women's achievements, marking the continued strive for gender inclusion and equality.
Many women give so much of their time and energy to work, children, and daily responsibilities that they can often neglect their own self-care. Looking after yourself first and being able to meet your own needs is important. In doing so, you also ensure you have more capacity to care for others and contribute to healthy mental relationships with others.
Women's mental health issues
Women often face different mental health challenges than men. Women have higher rates of anxiety and depression, which can be related to physical health factors. Changes in hormones can lead to postpartum depression, depression during menopause or premenstrual dysphoric disorder (PMDD).
Depression
One of the most common mental health disorders someone might struggle with is depression. Twice as many women experience depression at some point in their lives when compared to men. Gender, genetic, social, and economic differences all play a role in the development of depression in women.
Trauma
The overwhelming majority of individuals who are exposed to violent conflicts, civil wars, displacement from home, and natural disasters are women and children. About 20% of all women will experience rape or attempted rape at some point in their lifetime. This may increase the risk of developing a mental health issue.
Eating Disorders
Eating disorders impact women much more than men. It involves obsessive thoughts and behaviors that are associated with food, body weight, and appearance.
In fact, eating disorders represent a significant mental health issue but can also occur in tandem with other conditions, including depression and anxiety disorders.
Sociocultural Imbalances
Pressure caused by multiple societal roles and overworking been shown to account for poor mental health in women. Women are also discriminated against as a consequence of their gender when compared to men.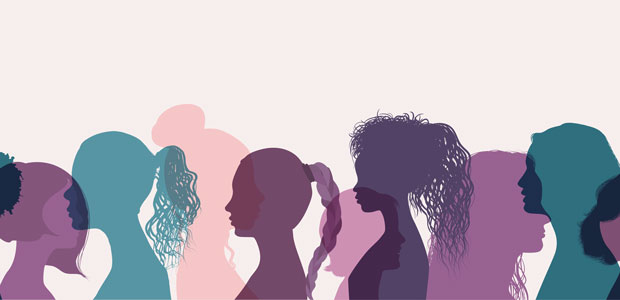 Mental Health Tips for Women
Express your feelings
Female voices silenced at a young age: a struggle that many men may understand all too well. Women should feel encouraged to speak up, especially when they're experiencing anxiety, depression, anger, or other unpleasant feelings.
Maintain an average level of activity or exercise
It is possible to improve your mental well-being by first taking care of your physical health. Exercising is said to encourage your brain to produce happy hormones. Your self-esteem and ability to focus, sleep, and feel better may be improved by regular exercise.
Love yourself and everything you do
Treat yourself with care, kindness, respect, and love. Make the most of your work with love, and you will find it easier to prevent stress and burnout. Also, imagine your thoughts being so joyful and enjoying what you do that you will notice you are working with ease and without concern or responsibilities.
When to Seek Professional Help?
If you're struggling with hopelessness, suicidal thoughts or addiction to legal or illegal substances, a medical professional can guide you down the right path to wellness. Talk to Dr. Carla. a mental health specialist, to learn you effective strategies in coping with any mental problem you are facing.
Latest Posts
Psychologist in Kuwait – Online therapy
By:
Maximos
November 24, 2023