Will I Benefit from Therapy for My Mental Health?
What Can Therapy Help With?
Therapy is a positive way to deal with trauma, pain, or any issue you have in life to become a healthier and more peaceful person. When you develop coping skills, learn how to let go of negativity, set boundaries, or deal with certain situations in a positive manner, you can finally start living the life you've always pictured. 
Seeking help from a mental health expert is something many people consider, especially when:
Facing a significant crisis

Struggling with anxiety or depression

Coping with a major life transition

Dealing with complicated family

dynamics

Facing problems in a relationship

Trying to overcome addiction or substance abuse

Wanting to make changes for better mental and emotional health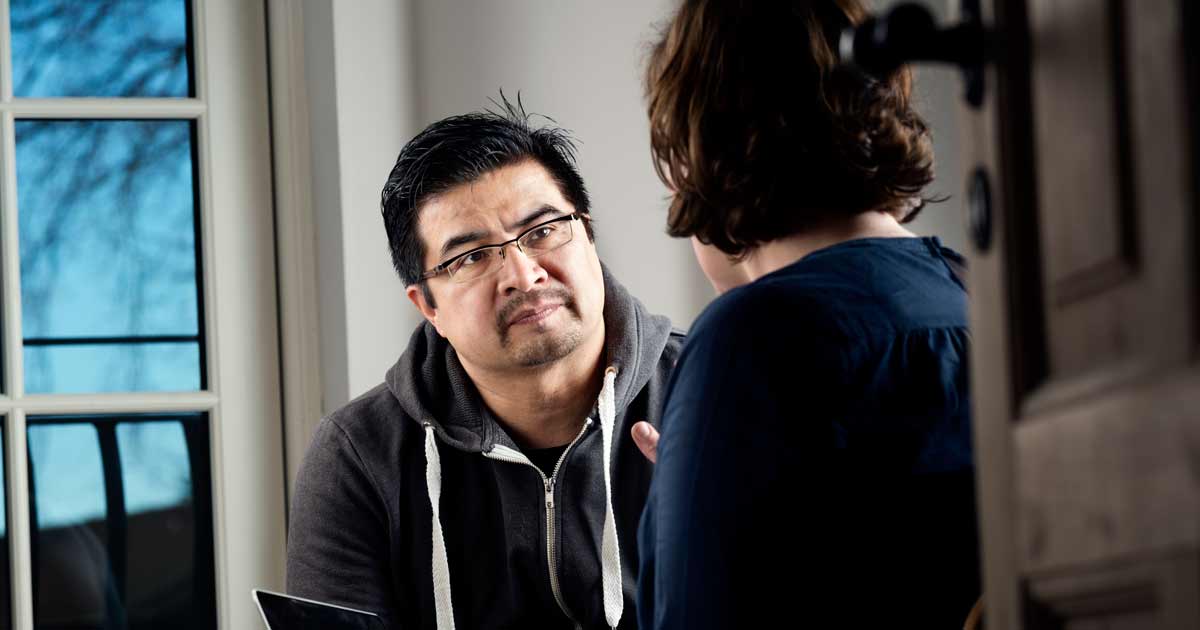 Benefits of Seeing a Therapist
Improve communication skills — Therapy can help you learn how to have healthy and productive communication skills. Being able to communicate means you can successfully navigate virtually in your life.
Learn to resolve conflict — if you find it challenging to handle any type of conflict in your life, therapy can be beneficial. You can learn how to set healthy relationship boundaries, be direct with your needs, and confidently ask for things that you hope to get out of relationships and situations.
Treat mental health conditions — Therapy can be effective in treating a number of mental health conditions, like anxiety and depression, obsessive-compulsive disorder (OCD), and more. Putting your mental health first and getting the help you need is a sign of strength and bravery.
Develop coping skills and strategies — having a plan of action is key if you want to face any of your struggles head-on. Therapy teaches you how to develop strong coping skills as well as strategies. Armed with these coping skills, you'll be able to offset things that are holding you back in your life. 
Change negative thought patterns —If you're consumed with negative thought patterns that are interfering with your life, therapy can help. You'll learn how to identify what you're doing and then begin to retrain your brain to think about and approach situations differently. 
Getting The Most Out Of Therapy
Tell your provider your goals for treatment

. Think about whether there are certain behaviors you care about most.

Keep an open mind

. Be willing to consider new ways of thinking that might improve the quality of your life. We all resist change, so don't be surprised if you are tempted to quit right before some real changes happen.

Be open and honest

. Your therapist can't really help you if you don't share the whole picture. Don't be shy to tell him/her the whole story. In addition, don't say you're fine if you're not.

Take your therapy home

. You might consider keeping a journal or other ways to focus on what you've been discussing in therapy. Think about ways to use ideas from therapy in your daily life.
Getting Started with Therapy
As you go through therapy, you may begin to notice additional benefits of the treatment which are not on this list. There are some general upsides and benefits which virtually everyone experiences with therapy, and then there are specific benefits which become apparent after time in the therapy treatment.
Every healing journey is different, but they will all lead to an improved you.
One thing you can do is contact me as soon as you discover that you or your beloved ones are suffering from mental health disorders to help you face and overcome your mental struggles. I will sit down with you and allow you the time needed to ask all the questions you need before embarking on your healing journey.
Latest Posts
Psychologist in Kuwait – Online therapy
By:
Maximos
November 24, 2023